The year 2013 was a crucial year for the online privacy debate. Edward Snowden came to exile in Russia but he did not give up the battle for personal privacy on the world wide web. As government agencies and central authorities continue to spy on citizens around the world, there's no better time to look into protecting yourself and your browsing data.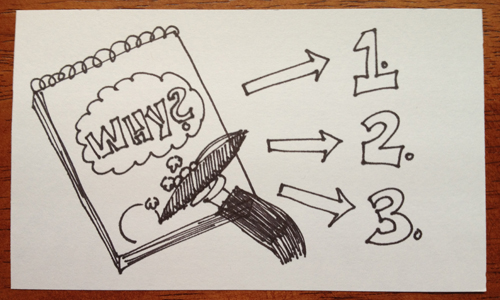 One of the best ways to reclaim your privacy online is to use a Virtual Private Network (VPN) service. Below you'll find 3 reasons why you would want to start using a VPN in the next 2014 year.
One Week Free VPN
1.Protect Yourself on Public Wifi With A VPN
One of the major reasons to use a Virtual Private Network is to protect yourself when accessing the internet over unsafe public wifi. Just because you're paying a daily rate to use hotel wifi does not make it safe and secure for accessing private information.
You need to be aware of the fact that public wifi is not encrypted and offers users no security. Anyone who is tech savvy enough can easily see your Internet activity. You don't even need to be a good hacker to know how to intercept unencrypted wifi signals.
The point here is that public wifi is a joke. It should not be trusted and you need to know this before doing anything over these types of networks. Spend a few dollars a month and subscribe a VPN service, which will encrypt and protect your web traffic while you're connected to the Internet over a public connection.
If you're traveling a lot and constantly logging onto the Internet over public wifi in airports or cafes, then a VPN is definitely a good investment for you.
2. Entertainment Streaming Anywhere in the World
The number way to watch movies and TV shows is to stream them from websites like Hulu, Netflix, BBC iPlayer, and a large number of other sites. Unfortunately, due to copyright agreements between these streaming companies and content holders, these service aren't available to the majority of people living outside the US. Slowly these services are expanding but if you find yourself living in or traveling to a country that doesn't offer these streaming services you can use a VPN to bypass this block.
The way this works is simple. A VPN allows you t o easily change your IP address, preventing anyone from knowing where you really are in the world. You could logon to a VPN while in Moscow and switch your IP address to New York, thus making all of your internet traffic think it's coming from New York.
The VPN will allow you to unlock these services in a way that is very quick and easy to setup and use. Simply turn on the VPN connection when you'd like to stream content and turn it off when you'd like to resume searching the internet as you normally would.
3. Bypass Censorship in Remote Countries Around The World
A VPN could also be used to liberate yourself from overly controlling or oppressive internet censorship. Countries like Iran, Thailand, Russia, China, Cuba, Syria, United Arab Emirates, and many others prevent their citizens from freely accessing the world wide web. As we saw during the Arab spring uprising in Egypt, the internet can be used as an awesome political tool to disperse information and organize a revolution. This is why it's so important to have unhindered access to the internet.
The good news is that a VPN connection can help you bypass internet censorship and enable you to get around restrictive internet policies. A VPN will completely hide your internet activity while allowing you to fake your location, allowing you to have complete internet Freedom.
One Week Free VPN