Here is some information regarding biggest cyber attacks in 2012.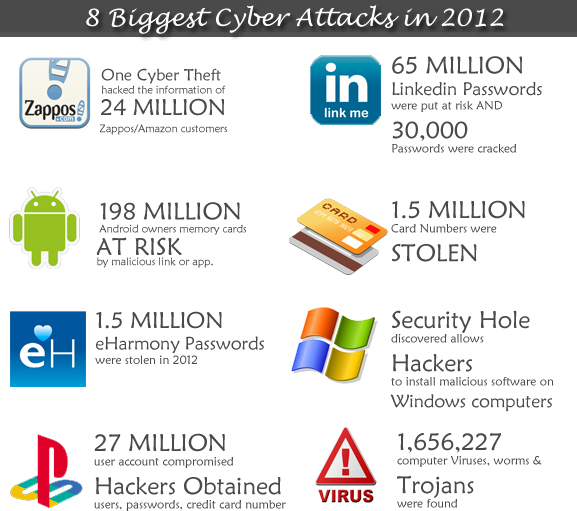 As you see, millions of users became victims of identity theft. We recommend to keep your privacy safe and use VPN while browsing the Internet.
Contact support or existing member to receive invitation and 7 days access to our VPN service for free.