How many devices in the Internet with default password: admin/admin or root/root? Anonymous researcher found 420000 devices during one night scan. Let's look at the map.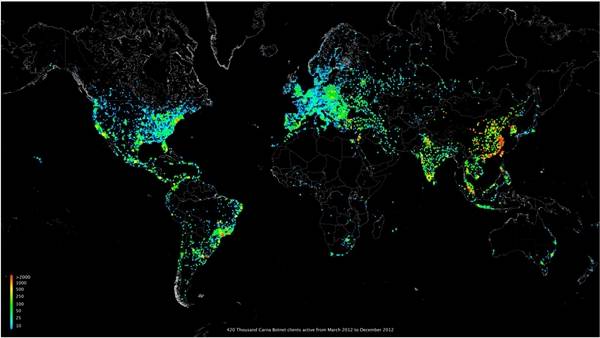 It seems that Europe, East coast of US and especially few big cities on south of China is a haven for dummy botnet masters. Africa is bold black. Surprisingly Russia is not shining as well.
What else we can say? Read original post about Carna botnet and change password for your goddamn home router!