As far as we do not keep logs of the activity of our users, we must restrict certain port, including port 25 SMTP (outgoing), due to it could be used for the bulk SPAM sending.
We whitelist certain SMTP servers, which require an authentication, or are configured to ensure that relaying on our servers is not possible.
Therefor we are publishing series of configuration guides for well-know Mail clients.
First of all, you will need to have the following details, which can be supplied by your Email provider:
Incoming mail server (IMAP)
Outgoing mail server (SMTP)
7 simple steps to setup Mail working with VPN:
Step 1. Launch the Mail application, click on the "Mail" at your status bar and choose Preferences in the drop down menu.
Step 2. In the opened window click on Accounts and choose your e-mail account.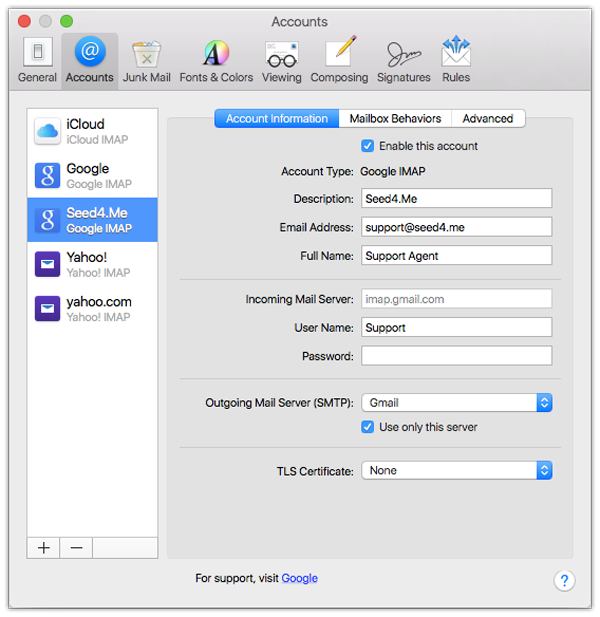 Step 3. In the Account Information find the Outgoing Mail Server (SMTP), press on a drop-down menu and choose the Edit SMTP Server List.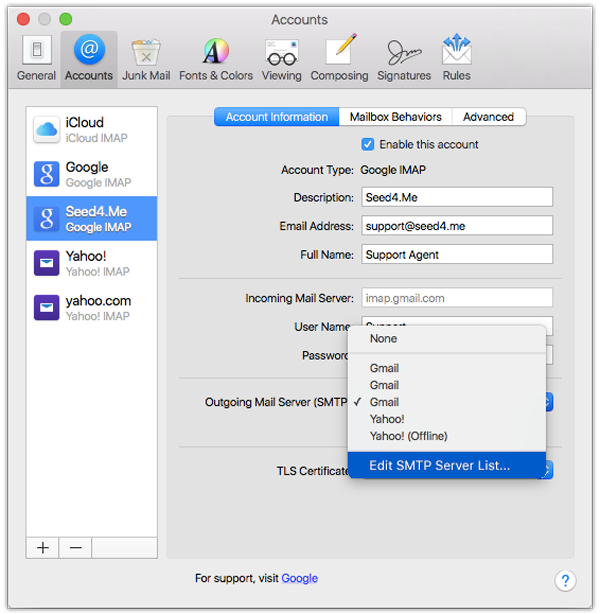 Step 4. In the opened window click on the Account Information bar and fill in the Server Name.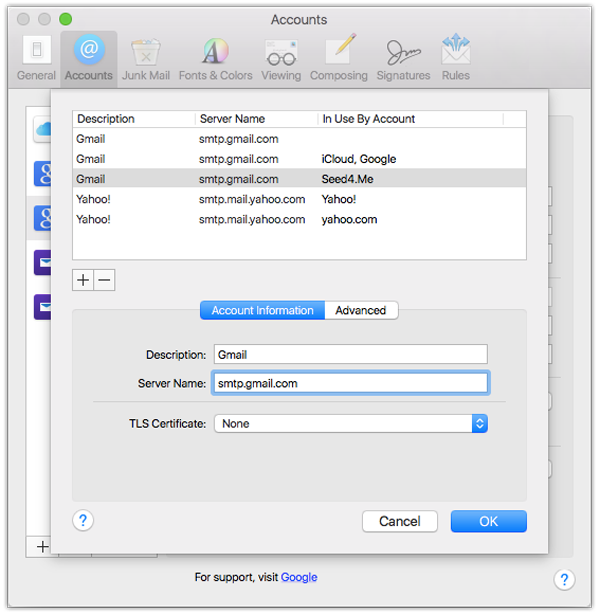 Step 5. In the same window click on the Advanced tab and enter the Port 465 and click on the Use Security Socket Layer (SSL). And Press OK.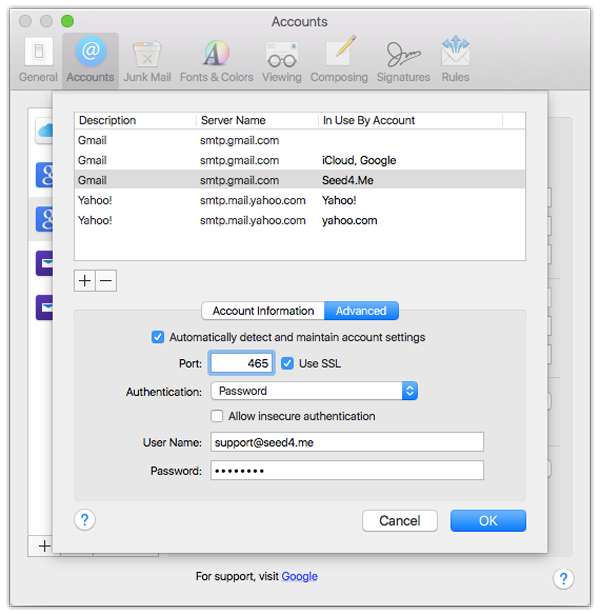 Step 6. Click on the Advanced tab in the Account window and fill in the Port 993 and click on the Use SSL (Security Socket Layer). And Press OK.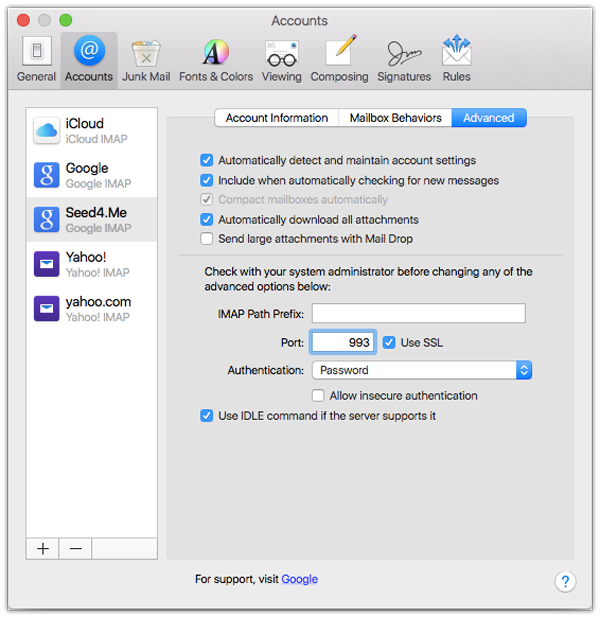 Step 7. Close the Preferences window and click Save to save your changes.
Need help?
You can write your question in the comments below or contact our Support directly.