We recommend to use VPN while connected to public Wi-Fi networks. If you are staying in hotel or using Internet in the restaurant, remember to take necessary precautions.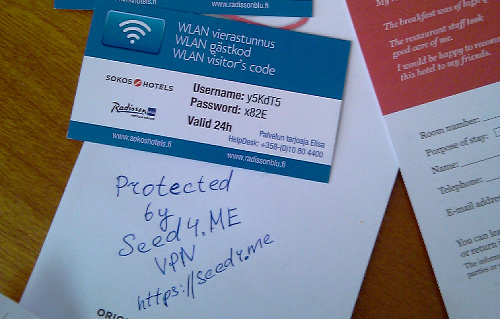 All the date sent through the public networks could be inspected by Hotspot owner or even a hacker sitting next to you.
We suggest using VPN in order to encrypt the data and protect sensitive information. Also we offer free trial access to our wide VPN network with servers in US, UK, Netherlands, Hong-Kong and Russia.
Grab invitation code, register, confirm email and get 7 days of VPN access.
One Week Free VPN