GEMA protects copyright holder's rights in Germany. It is known for requesting to block access to millions of YouTube videos in the country. Argue about licensing issues is still in progress and it seems to come to the dead end in the middle of this year. Since GEMA requested YouTube to pay 1.6 million euros in fees for hosting 1000 music videos from their catalog. How 1000 videos can cost 1.6 millions – not known, but dispute becomes more and more interesting.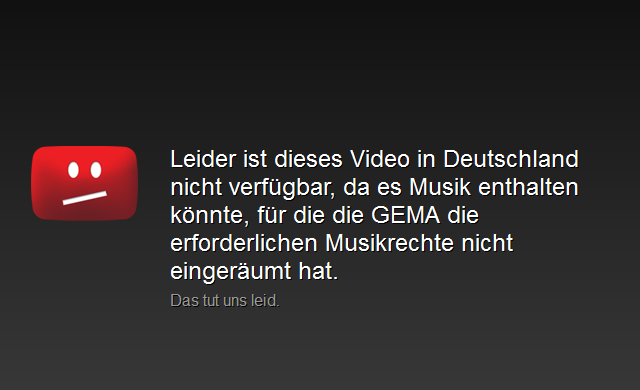 The court in Hamburg has already arbitrated another row between GEMA and YouTube over how the platform should be defined. GEMA claims that YouTube is a content provider whose business model is built on content that is subject to royalties. YouTube, on the other hand, says it is a hosting service which simply makes space available to its users.
Find more details regarding GEMA vs. YouTube fight here.
Finally, ordinary users became hostages in this dispute. But there is a way to overcome the problem. If you live or travel in Germany, join our club and use VPN to unblock content on YouTube and other websites with a single mouse click. Contact support@seed4.me to get invitation and 7 days VPN for free.