Apple hasn't built any links to problem reporting into the iTunes Store or App Store. However, you can go directly to problem reporting via your email receipt.
Follow these next simple instructions
1. Launch Mail from your Home screen.
2. Search for "Your receipt from Apple" if it's not immediately visible.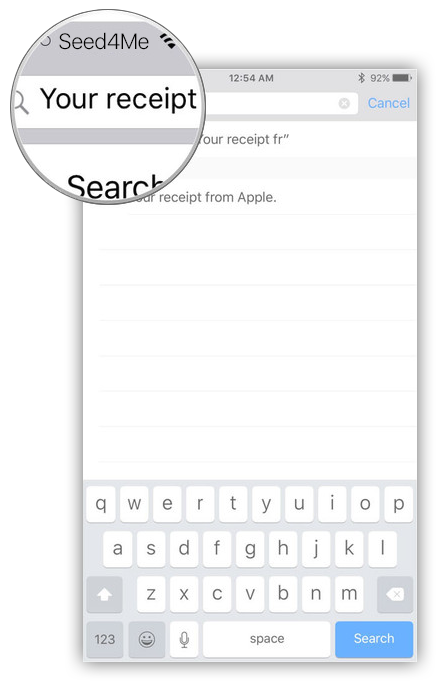 3. Tap on the receipt for the purchase your want refunded (unless you remember the date and sum of purchase) and click on the Report a Problem link under the name of the App.
4. Tap the purchase you want to Report.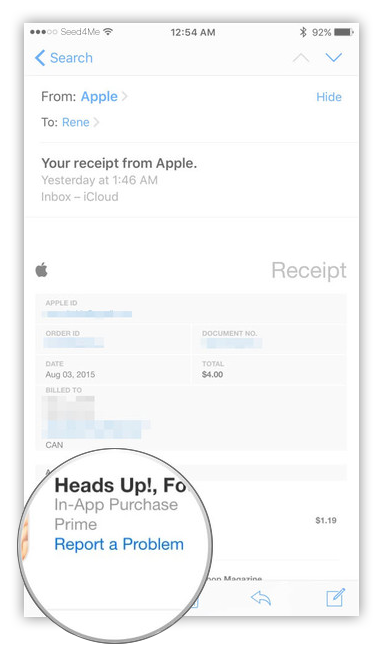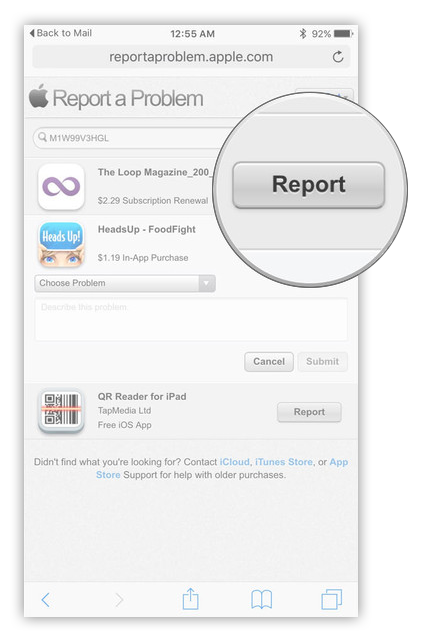 5. Select the reason you want the refund.
6. Fill in the description, as appropriate.
7. Select Submit .
Note!
iTunes and App Store refunds typically take a day or two to process and you might get contacted by Apple support to verify the reason for the request.