If you've just upgraded to iOS 8 and noticed Seed4.Me VPN is asking for the password every time you open any application, here is a solution.
Re-install VPN settings profile!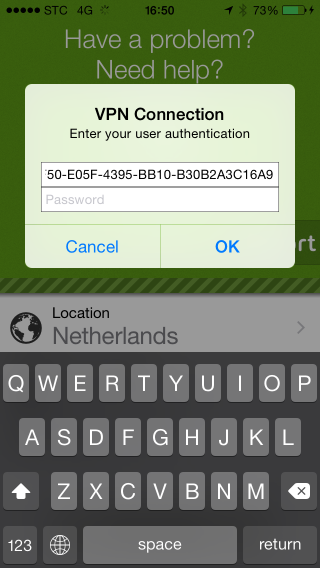 Step 1.
Open Settings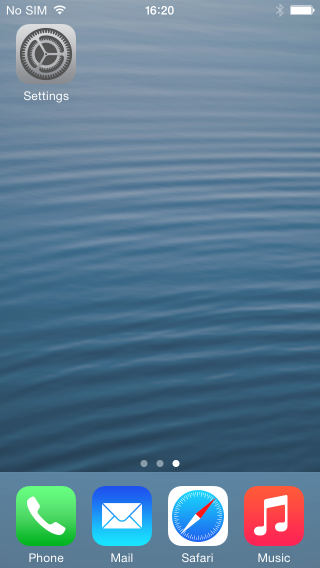 Step 2.
Find General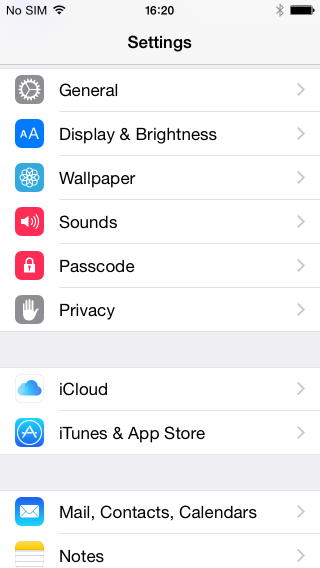 Step 3.
Select Profiles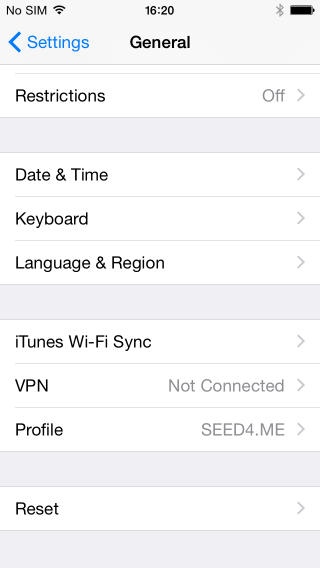 Step 4.
Select SEED4.ME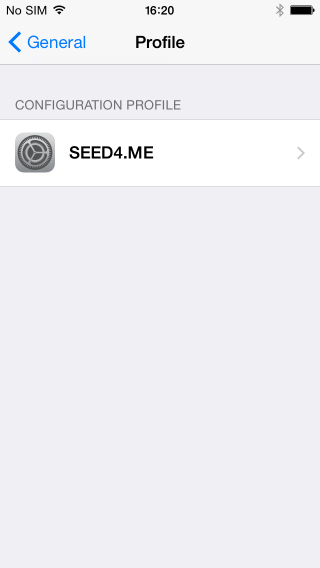 Step 5.
And press Delete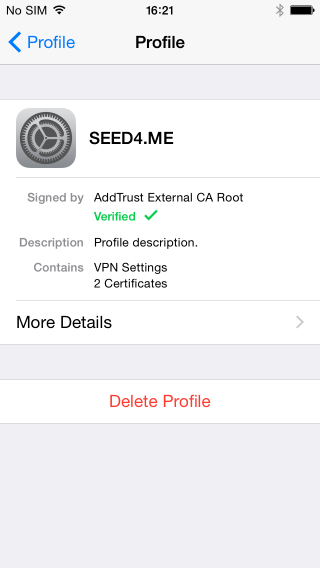 Step 6.
Confirm deletion of the profile.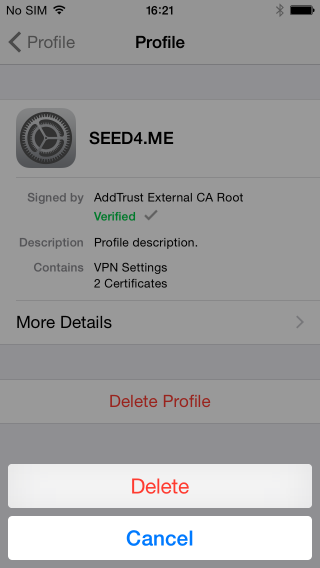 IMPORTANT: Device reboot may be required.
Done!
You will have to re-install VPN Settings Profile again from the VPN Seed4.Me, Free Unblock & Protect App to connect to VPN.
If you still experience other problems contact support@seed4.me.