We are working hard every day to improve service and add new features. Today we introduce "Disconnect" button.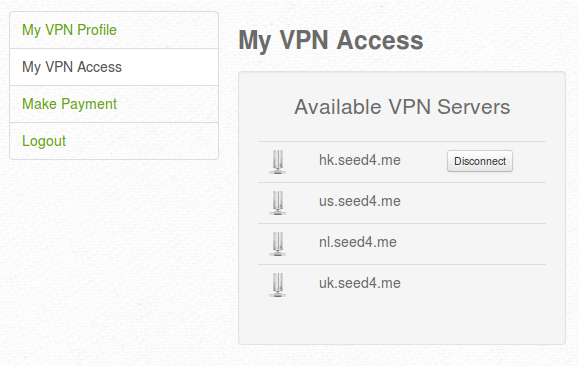 Now, you can see connection status from My VPN Access page and disconnect VPN at any moment. It works with PPTP and L2TP VPN and you can do that remotely.
Try by yourself and let us know, how does it work.