New Year – New App! Encrypt, protect and hide your IP address on your computer with 1-click!
We are excited to announce our first public release of Seed4.Me VPN Client for Windows (64-bit).
We know you've been waiting for this release for a while, thank you for your patience and support!
Beta-tests for Seed4.Me VPN Client for MacOS will start soon, if you want to get first-hand access, contact our Support Team.
Our focus stays the same – make VPN connection simple and reliable for everybody. Starting with a easy design, fast connection speed and strong encryption we are planning a lot of other features in further versions. But let's take a look what do we have for now.
Main window
After you've installed Seed4.Me VPN Client, all you need is to open the main window and press Connect button. Also you can right-click the shield icon in your system tray to connect to a selected location even without opening main window. If you want to change country, click on the Location and select another one from the list of available.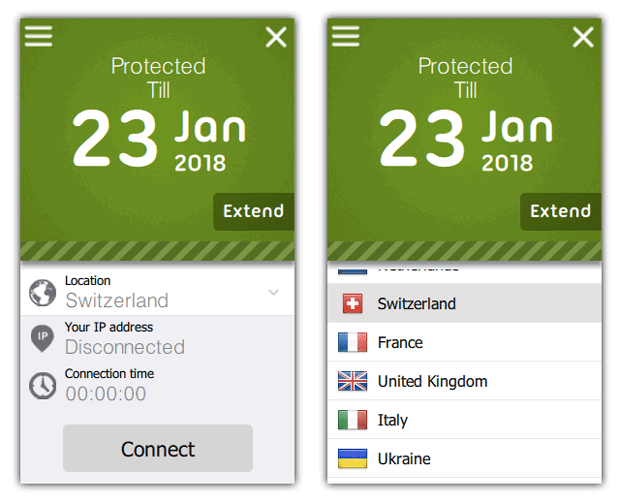 Small HACK: you can either scroll or use UP and DOWN arrows on your keyboard.
Protection
The first version of Seed4.Me VPN Client includes all our security technologies and even more. We've built it using custom version of OpenVPN protocol (which earned worldwide respect for its protection level) with special obfuscation technique on top to protect you online even better
The same security features are also available in our latest Apps for iOS, Android and Amazon.
Account and bonus
If you decide to create or sign into Seed4.Me account, you can click on three lines at the top left of the main window, which will open Settings window.
With the account you can synchronize Time of Access to our service and pay once to use it on all your devices.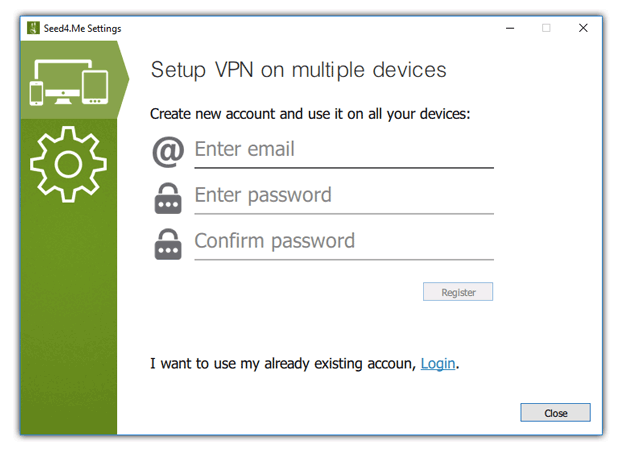 Another nice bonus with this release is that we finally introduced +1 YEAR subscription, find it on My VPN Access page or press Extend button in Seed4.Me VPN Client.