Windows 10 is the latest Microsoft OS version with fresh new design and better performance. However people are complaining that there are several bugs in the system, which can affect your VPN connection. Actually you can encounter this bug on Windows XP, 7, Vista, Windows 8 and 8.1 as well.
If you have set up a manual VPN connection on your Windows 7/8/10 and you are facing one or few of these problems, our small hack will help you resolve them.
Symptoms of the problem:
Windows shows you are connected to the VPN but IP doesn't change
VPN connection is unstable: VPN doesn't work after switching between VPN connections
VPN connection is unstable: VPN doesn't work after switching between Wi-Fi and Ethernet/LAN network adapters
You can connect to VPN, but your traffic is not encrypted (websites still detect your real IP address)
Most likely the option to forward all your traffic over VPN connection is disabled on your computer.
Follow these 3 simple steps:
Step 1. Open your VPN connection preferences and click on a Networking tab.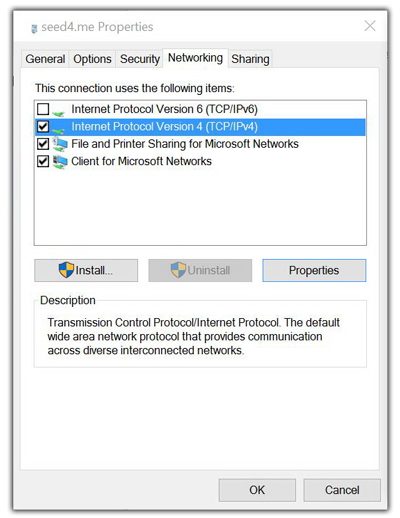 Step 2. Choose the Internet Protocol Version 4 (TCP/IPv4) and click on Properties again.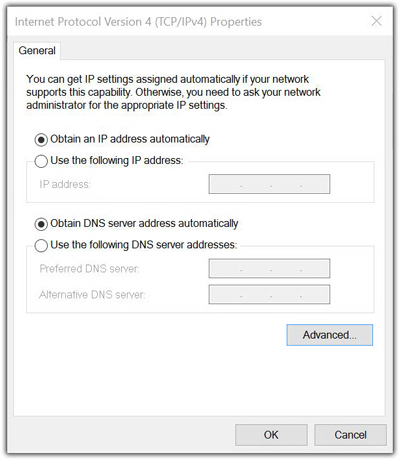 Step 3. Do not change settings in the opened window and press Advanced…
Check a checkbox Use default gateway on remote network and press OK.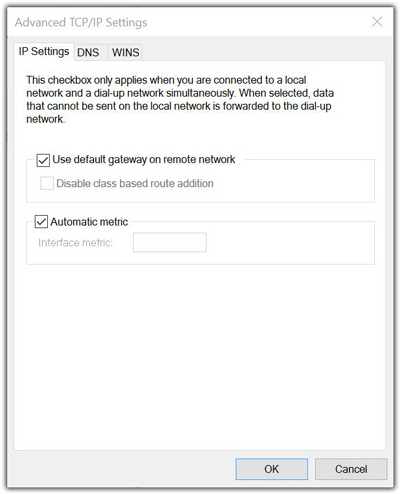 Sometimes Windows requires to restart the system, so reboot your computer once for the better performance.
Let us know in the comments below, if Seed4.Me instruction helped you to unblock your VPN connection.
If you are looking for a nice VPN service with great customer support – you are welcome, join Private VPN club!