We continue our series How to manually configure your Mail client so it will work with Seed4.Me VPN service.
In most cases Thunderbird will provide simple Automatic setup of popular Email providers like Gmail, Yahoo Mail, Yandex Mail when you are creating a new account.
If it doesn't work with the VPN connection, you definitely need to configure account manually and follow our instruction.
At first, make sure you have the following details, which can be supplied by your Email provider:
Incoming mail server (IMAP)
Outgoing mail server (SMTP)
5 simple steps to setup Mail working with VPN:
Step 1. Launch the Thunderbird application, right-click on your Account in the left Sidebar and choose Settings in the drop down menu.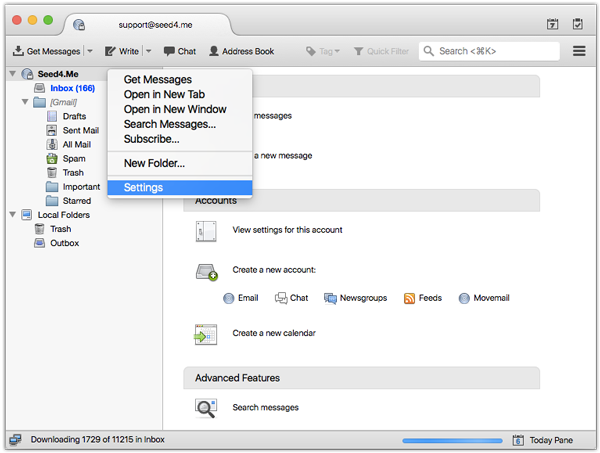 Step 2. In the opened window click on your Account again and choose the Server Settings.
Step 3. In the Server Settings fill in the Server Name, your Incoming mail server, and the Port with 993. And Press OK.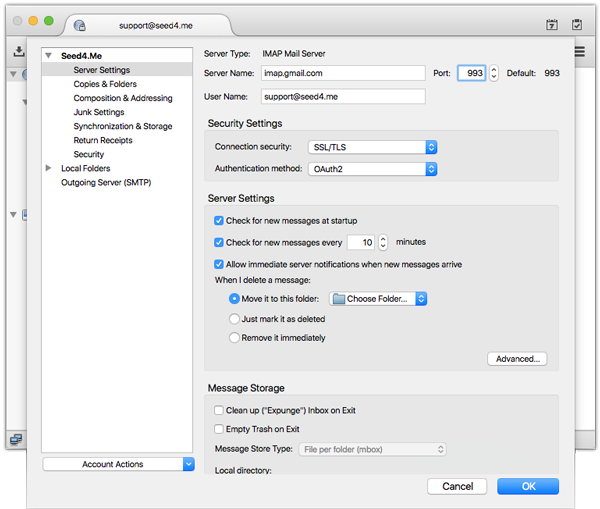 Step 4. Click on the Outgoing Server (SMTP) under Local Folders, add a new server or press Edit button, if you already set it up.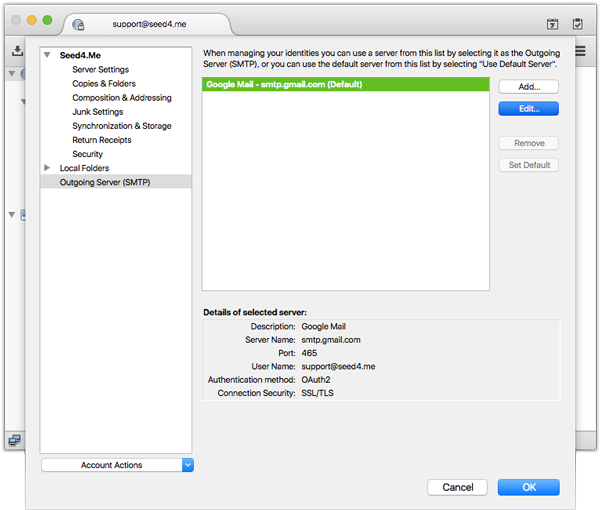 Step 5. In the opened window fill in the Server Name, your Outgoing mail server, and the Port with 465. And Press OK and click Save to save your changes.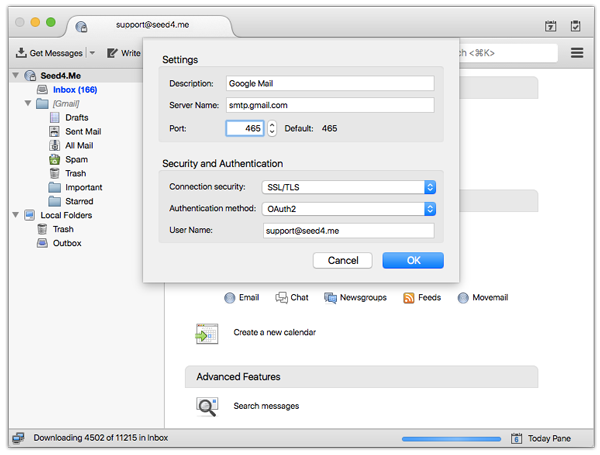 If you did everything as instructed and Thunderbird still doesn't work with VPN, try to restart your PC and open application again.
If you need help, you can write your question in the comments below or contact our support directly.