The site you tried to access was detected to contain content that falls into the category Adult Content, which the HomeSafe settings for your home won't allow.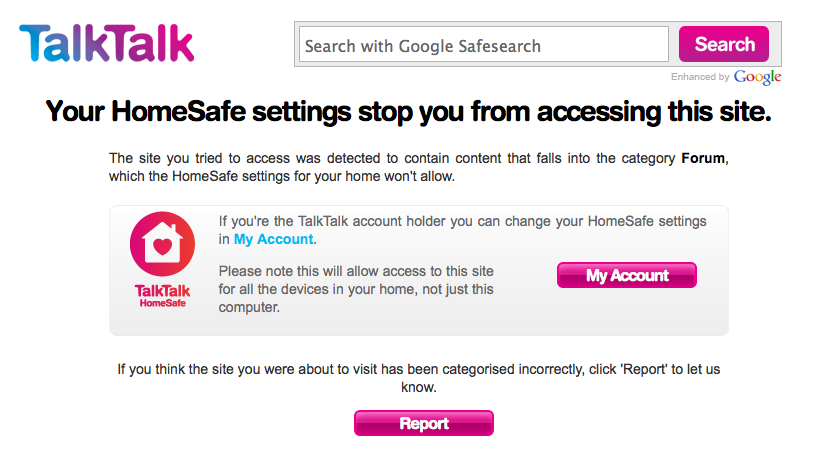 This message was seen by many users who choose TalkTalk Internet service provider. But we know to unblock it.
Grab the invitation, register and get free access to VPN servers for 7 days. Use VPN to travel virtually abroad the UK and therefore remove any restrictions. Be the first to come, offer is limited.
One Week Free VPN