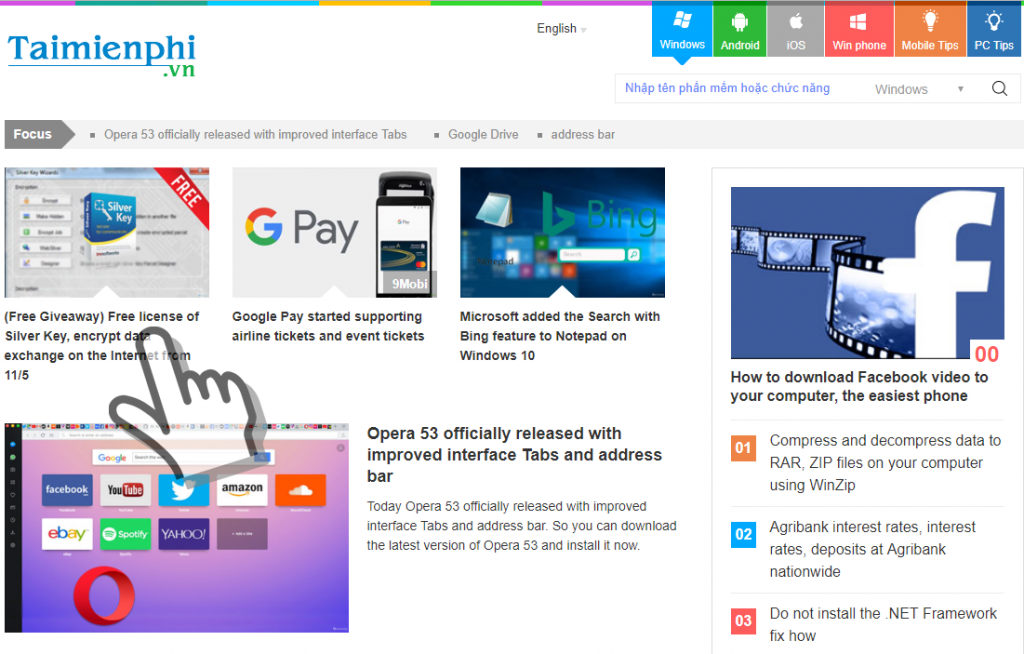 Have you ever heard of TaiMienPhi? Probably not if you are not from Vietnam. However this is one of the largest Vietnamese software websites, which organizes giveaways too. Just for the information, TaiMienPhi (Tải Miễn Phí) is translated like Download without payment or Free download. This project is being visited by 14 million visitors every month according to SimilarWeb statistics.
Seed4Me VPN started to partner with TaiMienPhi since this May.
Best way to surf taimienphi.vn and 9mobi.vn (branch of TaiMienPhi) is Google Translate or Chrome browser with translator turned on.
How to find Giveaways?
Find any recent giveaway post, then scroll down to see Related posts:

That's it! 🙂
If you are hunting for a free programs of all types — whether on Windows, Mac, Linux, Android or iOS, give this project a try.