Hi All!
We found out that our service was anonymously tested by vpnMentor experts.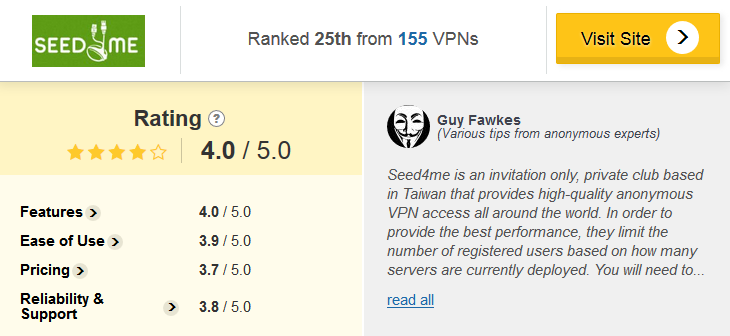 And as the title says our VPN gained 4 of 5 points from the experts and later 5 of 5 points according to the user reviews (you can leave yours here).
Who's behind vpnMentor?
vpnMentor is a team of specialists that are keen on VPNs and web anonymity.

Although they monetize with affiliate programs, they promise not to publish any fake or paid reviews. Their mission is to provide users with the most trustworthy, honest advice on web anonymity.
We are extremely happy to know you liked our service.
Thank you guys for your support!